We've Moved! Visit our new showroom at 4535 W Waco Dr
Cover Upper, presented by Pickup Outfitters of Waco
One truck owner. One truck. And two guys with different ideas about truck nudity. Jay and Ralph take on a '23 GMC 2500 HD to outfit.
In this tongue-in-cheek parody of one of America's favorite shows, the crew at Pickup Outfitters outfit Jacob's truck with a lift kit, wheels and tires, a new bumper, electric running boards, spray-in liner, seat covers, and more!
It's Cover Upper!
HELP US END TRUCK NUDITY
We're fighting hard to make our streets safe for families and children. Won't you help us by adding accessories to your truck, jeep or SUV? Upgrade the look and functionality of your vehicle with the help of Pickup Outfitters.
Stop New Truck Nudity
You can depend on us to give you the professional advice you want to get the right accessory; the one you need, not the one we want to sell you. We're here to help you.
Does your truck just sit there saying nothing? It's time to let it Create a Commotion.
THE PICKUP OUTFITTERS STORY
Pickup Outfitters has always been a family owned and operated business. Beginning in 1946 when Claude Perry formed The Perry Company in Waco, Texas, to distribute, and then manufacture agriculture and pickup truck accessories.
In 1995 his sons opened a retail outlet called Pickup Outfitters on South Valley Mills Drive in Waco. In 1997 they moved that retail outlet to its current location at 220 Lake Air Drive, which was the former location of Regal Tire.
Jay Ehret met Gene Perry in 1986 as a young radio advertising salesman calling on The Perry Company, never dreaming that someday he and his wife would be purchasing a business from them.
Since 1997, we have been outfitting trucks, SUV's and vans at 220 Lake Air drive. And God willing, we'll be doing it for decades to come.
We are Waco's pickup outfitter because we sell the highest quality truck accessories at a fair price, and we professionally install them to factory specifications, all with outstanding customer service. Everything purchased and installed at Pickup Outfitters comes with our famous Lifetime Installation Guarantee and Free Warranty Assistance.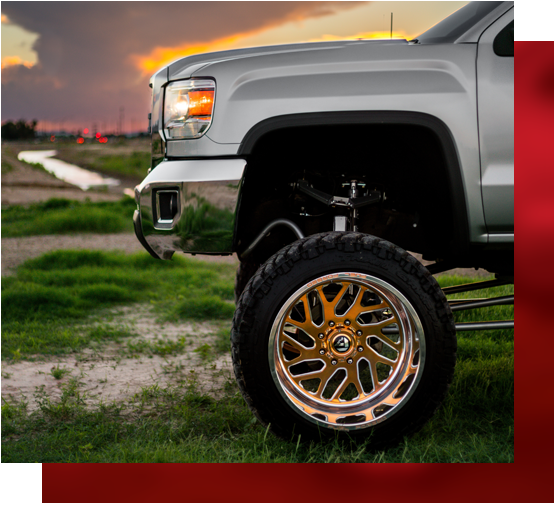 WANT TO CREATE A COMMOTION?
We are in the business of making customers happy. It's that simple. We want every customer who does business with us to leave with a smile on their face and happy with the new look and function of their truck, SUV, or van.
Sometimes we make mistakes, but when we do, we correct it in favor of the customer. Maybe it's true that you can't please everyone, but we're going to try.
We will always treat you with respect, but….
We want to have FUN doing it. There's a time to be serious, but making your truck look better and perform better should be enjoyable. Some come on in with a smile on your face, and we'll give you one back.