Imagine for a moment you are your pickup truck.
You are your truck, naked and driving down the road with no protection. Suddenly a deer jumps out of nowhere and you can't avoid it. It that split second before impact, you say to yourself "that's going to mess up my truck." And indeed it will, unless you have a heavy-duty grille guard from Pickup Outfitters.
Your truck. It's a big investment. It's your pride and joy. You want to protect it, don't you? What better way to end full frontal truck nudity than a new front grille guard or bull bar? Pickup Outfitters of Waco offers a complete line of grille guards, bull bars and bumper guards.
GRILLE GUARDS
Pickup Outfitters of Waco has one of the biggest selections of grille guards for your truck. Dress that naked truck up with grille guards from major manufacturers like Ranch Hand, Cattleman, Frontier, and Westin. Protecting your truck or SUV with a grille guard or bull nose bar not only provides your ride with front-end protection; it just makes your truck look tougher, meaner… and dressed. Make a statement with your pickup while protecting your investment. Get a new grille guard at Pickup Outfitters. Then complete the outfit with some tough step bars that will turn your pickup truck into the best well-dressed road warrior on the street or off the road. Pickup Outfitters of Waco stocks grille guards for protection, for looks, and for function with or without winch mounts for Chevrolet, Ford, Dodge Ram, and GMC trucks. Get them in regular black or matte or a polished stainless steel look.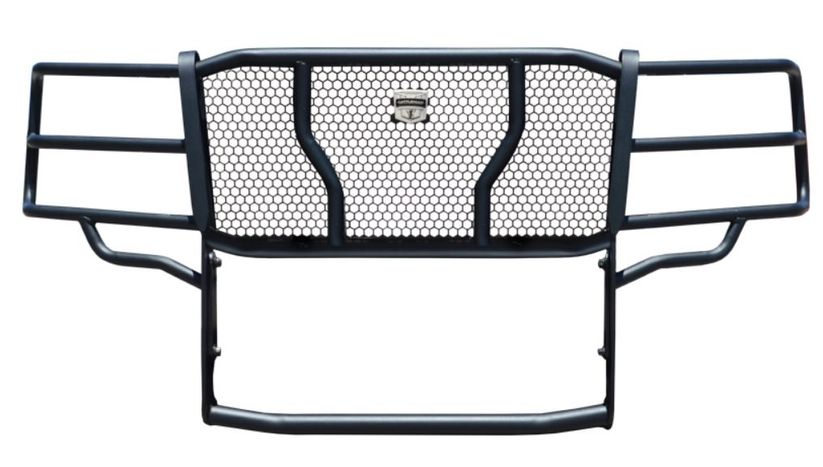 Cattleman Grille Guard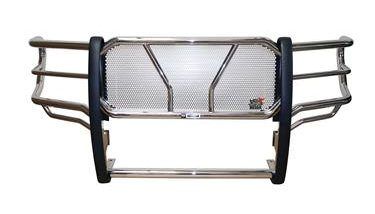 Westin Grille Guard
Our Most Popular Grille Guards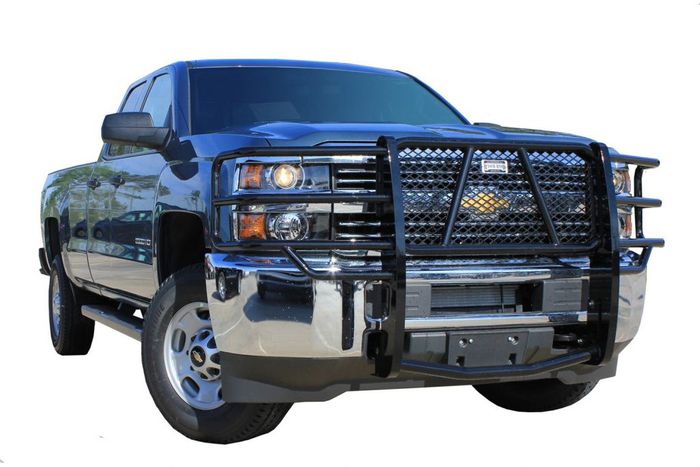 Ranch Hand LegenD
The standard for protection in the industry. Ranch Hand makes a tough, beefy grille guard with 12 gauge steel tubing. Manufactured right here in the Lone Star State in Shiner, Texas. Available for most models with sensors and front-facing cameras.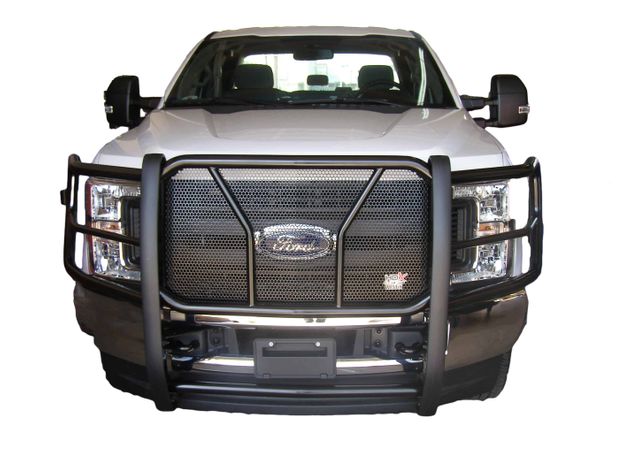 Westin HDX
Sleek, Stylish, and sturdy, the Westin HDX Grille Guard is available in both powder-coated black and shiny stainless steel. This grille Guard turns heads while also protecting your truck.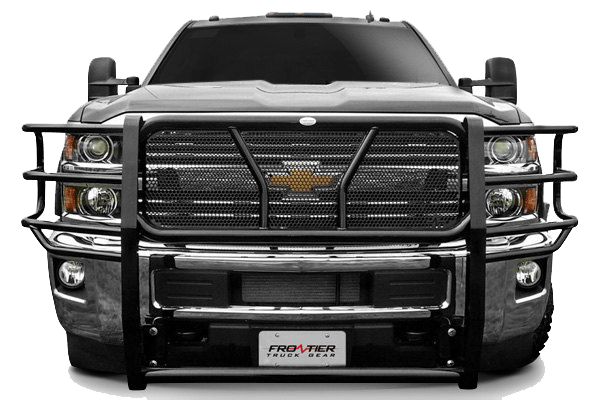 Frontier
The original grille guard, manufactured in Center Point, Texas. The Frontier's innovative design gives you a tight fit while providing maximum protection.
Now, go back and remove what's left of that poor deer from the road. Then get on about your business. Create a commotion with grille guards from Pickup Outfitters of Waco, Texas. Call us now at 254-399-9416 or come by 220 Lake Air Drive in Waco.