AFTERMARKET IS NOT A DIRTY WORD
It's Time to Create a Commotion
Aftermarket Automotive Accessories for Your Truck
Conventional wisdom is not always right. Take, for example, getting accessories for your car, truck, or accessories. The old adage is "get them from the dealership, they are better." That's wrong and it's built on flawed information.
The flawed premise is that if you get it from the OEM (original equipment manufacturer), you're getting a better accessory than the so-called "aftermarket" automotive accessories. Aftermarket accessories are categorized as things you put on your pickup, SUV, or car after you purchase it, and the parts are not made by the so-called original equipment manager. But, and it's a big but, there is really no original equipment manufacturer or OEM.
That's because all the major car brands don't actually manufacture the accessories they sell, such as running boards, bed covers, and lift kits, they assemble them. All these parts are contracted out to many different independent manufacturers and then re-branded by the different major automobile brands. And here's the dirty little secret: They're often the same manufacturer as the aftermarket parts. Crazy, right?
So, should you buy your aftermarket accessories from the major brands and their dealerships, or from a specialized shop like Pickup Outfitters? We're biased, of course, but there are major advantages from buying through Pickup Outfitters.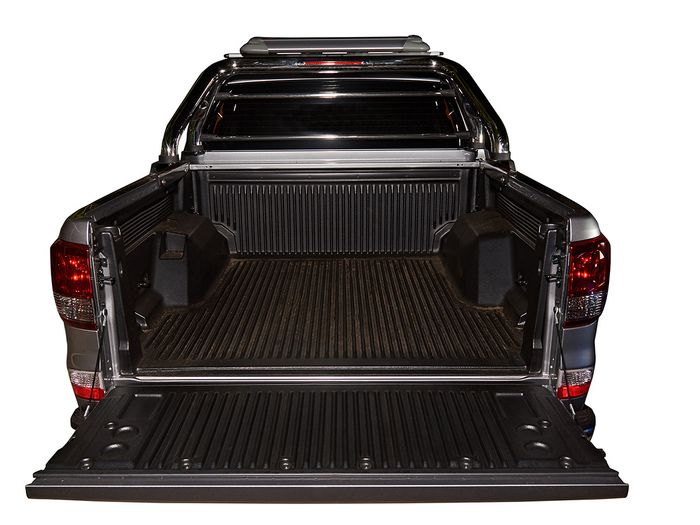 Why Choose Pickup Outfitters?
First, our selection is much larger because we work with all the major manufacturers, giving you choice and the opportunity to get exactly what you want, then whatever limited options the OEM has.
Second, we are the experts in the accessories for trucks, SUV's and cars. It's all we do, every day all day... Our product knowledge is deep, and our installation expertise is extensive. At Pickup Outfitters you have the confidence that you will get the right thing for your vehicle, and it will be installed the right way.
Third, cost and warranty support are superior at Pickup Outfitters. You will find most of the time our prices are lower than the OEM for what is often the exact same equipment. However, in addition, you receive Pickup Outfitters free warranty assistance and a lifetime installation guarantee.
That means if there is ever a warranty issue, you come back to Pickup Outfitters and we will take care of it with the manufacturer with no hassle to you. If there is ever an installation or adjustment issue, bring your vehicle back to Pickup Outfitters and we will take care of it at no charge (note: this excludes damage caused by things other than normal driving and wear and tear).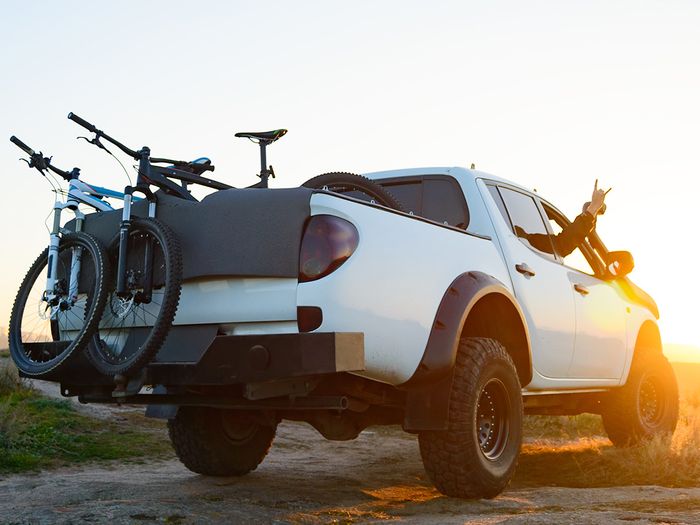 What Aftermarket Auto Accessories Do We Carry?
At Pickup Outfitters we carry a comprehensive selection of aftermarket accessories for your truck, SUV, van, and even some cars. That selection includes:
Gooseneck and Fifth Wheel Hitches
Grille Guards
Bed Liners, including spray-in
Lift kits and Level Kits
Floor Liners
Leather Seats
Suspension Air Bags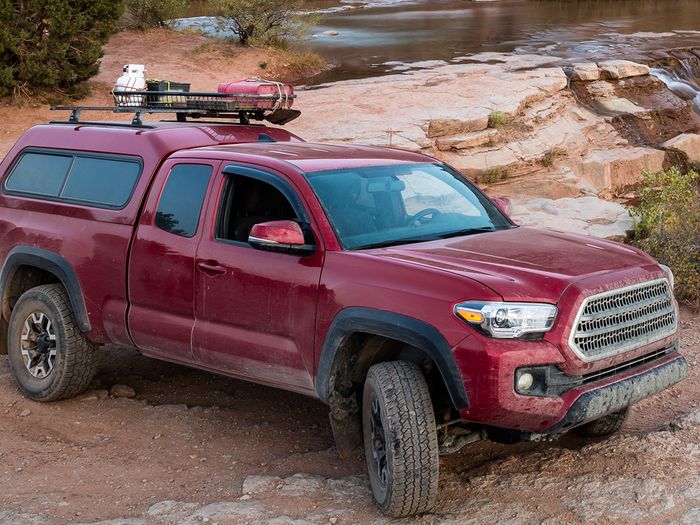 Find Your Aftermarket Auto Accessories at Pickup Outfitters
At Pickup Outfitters, we take the quality of our parts and our customer's happiness very seriously. We love what we do and that makes it easy to provide our customers with unbeatable service and quality parts. We are members of SEMA's Truck and Offroad Alliance and the Professional Restylers Organization, so you can rest assured when you purchase your truck parts and accessories from us, we always adhere to their guidelines for quality and customer service. Shop our selection of aftermarket auto accessories for your truck today.